Picking up photography is really addictive. That's how I got into photography. I actually started out with a Nikon Coolpix L18. After taking a few shots with this camera, it wasn't that good. Don't get me wrong, its a great camera to begin with. Especially at its price range(you can get it for $90/RM400-500 off eBay). Anyway, the camera system consists of :
The Camera Body
The camera body being the most important here holds most of the gear. What are camera bodies? 'A camera body is a camera with interchangeable components that constitutes the core of a system. System cameras are often SLRs but can also be rangefinder cameras.' - Google Dictionary. Camera bodies unlike lenses depreciate. So, if you're thinking of buying a DSLR, do keep in mind that you're going to keep the body for not more than 5 years.
I suggest getting either Canons or Nikons mainly because the compatibility of lenses and they're dominating the sales of DSLRs. Don't go wrong with Pentax, Sony, Olympus or Panasonic. If you're upgrading from a P&S camera(point and shoot) you'd most probably go with "the entry DSLRs". These entry DSLRs are getting more and more advanced until they might even outperform the higher end models. Canon's entry DSLRs are the Canon 1000D(XTi) and Canon 550D(T2i) whiles Nikon's are the Nikon D3100 and D5000. Things to consider before you get a camera body is to make sure which brand you're going to use. And then there's the ISO performance, lens compatibility, flash features compatibility and the burst rate(how many frames per second).
The Lens
The lens also plays a big part in photography as the optics in the lens determines the quality of the photos.If you're going to use a DSLR, a different lens means you can take a photo from a different perspective(wide angle, telephoto, macro, tilt-shift, fisheye). Things to consider are the aperture, type of the lens and the focal length. Good lenses usually come in fast apertures like f/2.8 or lower. This allows you to take capture images in lower light. To know what lenses you want to buy, the first thing is to look at what you're actually photographing.
Wide-angle - Wide-angle lenses are usually used to take sceneries or sunsets. Pro-photographers usually use wide-angle lenses for sport too because you're able to get everything into that one shot. Wide-angle lenses are split into two categories of lenses(zoom and prime lenses)but its recommended that you get a prime as the quality is much, much better.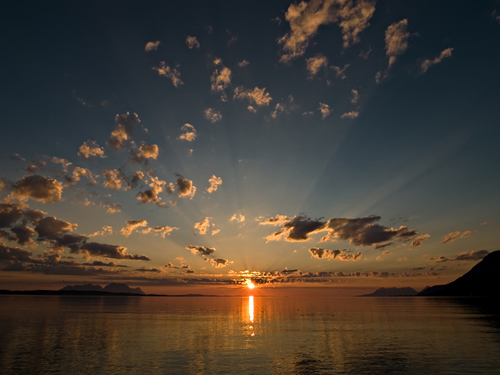 Wide-angle scenery
Telephoto - Telephoto lenses are usually used to isolate the subject from the background. Aperture is vital here as it produces wonderful bokeh for bird and wildlife photographers alike. Telephoto lenses are usually split into two lenses(zoom lenses and prime lenses). Unlike wide-angle lenses, its recommended to get a zoom lens as it provides great flexibility. Zoom lenses are also generally cheaper than prime lenses.
Telephoto shot of a kingfisher
Macro - Macro lenses are used to make small things fill the whole picture. If you love taking flowers and insects, this IS the lens for you. It allows you to get up close with insects or flowers with a magnification of 1:1 ratio. Aperture plays a big role for this lens because the lower the aperture the shallower the depth of field. This creates a nice blurred background for your subjects.
Macro shot of a caterpillar
Tilt-shift - Tilt-shift lenses are used for taking pictures of buildings in a interesting perspective. Another feature of this lens is it is able to simulate a miniature scene. It also allows you to choose how much focus you want in the photo, whether its selective focus or to focus everything. Its usually used for product photography.
Miniature shot with a tilt-shift lens
Fisheye - Just like a wide-angle lens, sport or action photographers use this lens to get the subject as well as the background in focus. What's so special about this lens is it captures that shot in a distorted, 180 degrees view. It gives the picture an interesting perspective.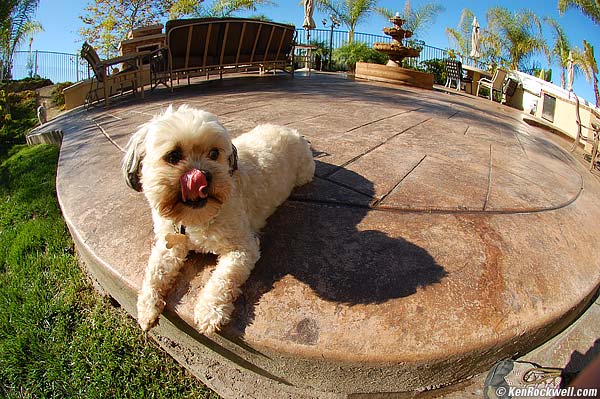 Fisheye shot of a dog
The Flash
Light plays an important role in photography. That's why you need flash guns/strobes. You're better off getting the cheapest speedlite than to use the flash built-in the camera. The built-in flash spoils the whole shot because you'll only be able to see the foreground and the background will most likely be dark. Using a speedlite enables you to tilt the head which gives you the flexibility. The external flash also gives a more natural look rather than the strong-shadow appearance from the built-in flash.
A shot from the built-in flash(strong, harsh shadows)
A shot from an external flash(natural, balanced photo)
That's pretty much about the camera system. Remember, doing your research and knowing what you photograph helps a lot(seriously). You don't want to regret buying a camera that isn't up to your expectations. You should also try the camera before you buy it making sure that the ergonomics/feel of the camera suits you. Don't be encouraged by your relatives or friends to buy a camera without knowing the specs of the camera. Here's a good tip - once you stick to a brand, you'll never want to change brands. It's like a lifetime choice. Thanks for reading this post and good luck.